hacheman@therx.com
Staff member
Handicapper
Joined

Jan 2, 2002
Messages

126,928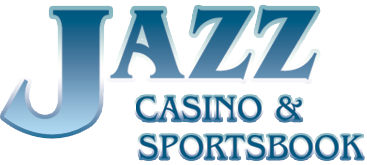 <!--<map name="contestLinks"> <area alt="Register" coords="815,28,942,67" href="breeders-cup-contest-register.php" /> <area alt="Play Now!" coords="778,124,933,176" href="breeders-cup-contest-login.php" /> </map> -->​
How to Play the Breeders Cup Contest
It's simple, quick and easy! No purchase or fee is necessary!
Just 3 easy STEPS:
Register.
Pick your horse (Pick one horse per race - 14 races total) and submit your picks by 1:15 PDT on November 6th!
Check your results. IF you WIN…. Its time to claim your PRIZE !
Registration
Just click on the REGISTER link displayed at the top menu to enter our registration form.
Then you must enter your personal information. Fill in your full name, address, phone number(s), birth date and a valid Email address.
Everyone is welcome!
* Registration will be opened on November 2nd, 2009
* Personal and private information will not be shared with third parties, nor will we contact you for reasons outside of this contest. Please read our Privacy Policy Statement for more information.
Selecting your Picks
In the Breeders Cup Contest Picks Form, you will need to select one horse to WIN for each of the 14 races on November 6th and November 7th, 2009.
Breeders Cup Contest Picks Form will be OPEN when the final horses are announced, probably on November 2nd, 2009.
A contestant gets a FANTASY $100 WPS wager on the horse of his/her choice each race . If your horse finishes 1st, 2nd or 3rd your fantasy balance will grow. If the horse finishes out of the top 3, you will get 0 points for the race
Example: A horse named Fast Money finishes 1st and pays $11.00, $6.80 and $4.20, a player would receive $1100 in FANTASY DOLLARS. (11.00 + 6.80 + 4.20)times $50 = $1100. A pick that finishes third and pays $2.20 will retur $110 FANTASY DOLLARS.
The contestant who makes the MOST FREE FANTASY MONEY after ALL 11 races are graded will be the CONTEST WINNER!
* Free Fantasy Money has NO cash value. Its purpose is ONLY to select contest winner.
Register here when it opens:

Breeders Cup Contest
<!-- / message -->